Roadmap MBA x Purple Sock Day
Collabs
News
13 October 2023
Author: Steve Pugh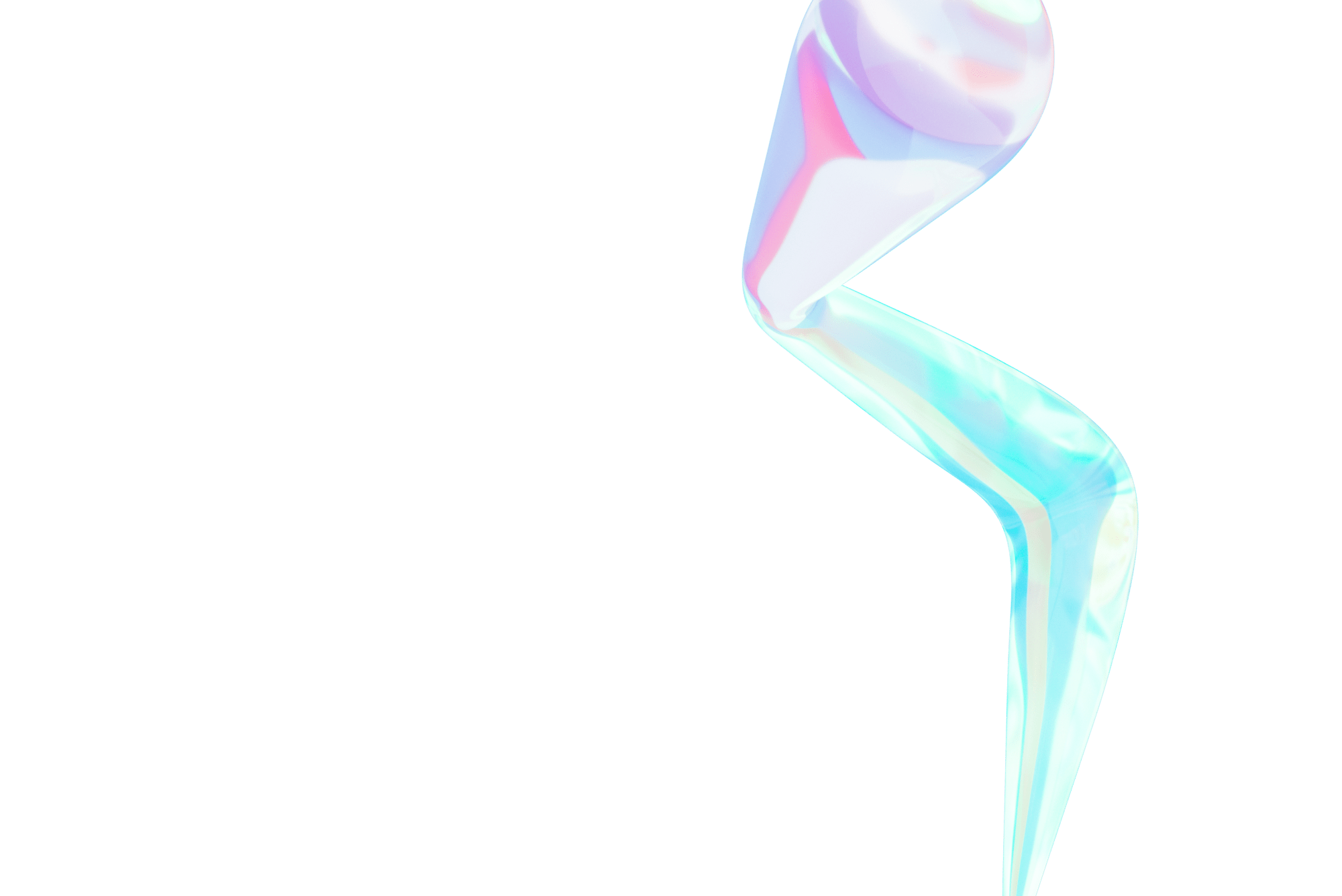 Interview with Purple Sock Day founder Andrew Douglass. 16 Oct 2023.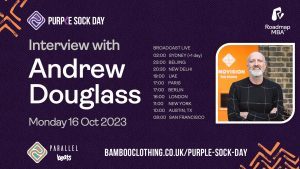 On Monday on the podcast I'm delighted to be speaking to Andrew Douglass, Co-Founder & CEO at innovision, Founder & CEO at Parallel Lifestyle, Ambassador for Meaningful Business, Trustee at WEMBLEY NATIONAL STADIUM TRUST … and so much more! 🙏🏻
Andrew is one of the nicest people you will ever meet, but the real reason we're speaking is to help raise awareness of #PurpleSockDay 💜 🧦
#PurpleSockDay 💜 🧦 takes place on 3rd December on The International Day of Disabled People.
Buying & wearing our socks helps to raise positive awareness of the importance of disability inclusion, whilst also doing good.
50% of our proceeds go into our Purple Sock Fund to support budding D/deaf, disabled & neurodiverse entrepreneurs. Sustainable Style with Social Impact 💚 💜
The lovely bamboo socks are just £6 & now on sale via the BAM Bamboo Clothing website 👉 https://lnkd.in/epS8rfKB
The podcast was broadcast live on Monday 16 Oct 2023 (4pm UK time) on LinkedIn, Facebook, Twitter, Twitch, Instagram and YouTube … or catch up on the Roadmap MBA YouTube channel, iTunes, Spotify and Google.
#PurpleSockDay #IDPD #IDPD23 #DisabilityInclusion #Disability #DisabledEntrepreneur #Entrepreneurship #Business #SocialImpact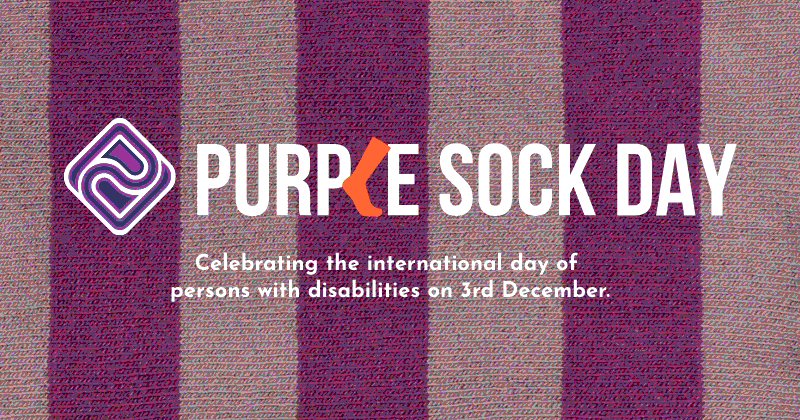 Roadmap MBA is supporting Purple Sock Day.
Roadmap MBA is delighted to be supporting Purple Sock Day 2023.
With the team at Parallel Lifestyle, we will be celebrating the international day of disabled people on 3rd December. "Sustainable Style with Social Impact"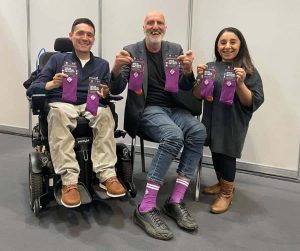 The International Day of Persons with Disabilities (IDPD) takes place annually on 03 December.
‍
The day was created by the UN in 1992; with the aims to promote the rights & well-being of disabled people across society & raise awareness of disability in every aspect of political, social, economic & cultural life.
‍
To mark & celebrate this day our simple aim is to engage the nation with one, effortless, single act of united solidarity – to buy and wear a pair of our purple socks.
‍
By doing this, you will help raise positive awareness of disability inclusion; whilst also helping to create a new Parallel Fund to provide grants and professional support to kick-start disability owned businesses & help disabled entrepreneurs.
BAM SOCKS
Our socks are made by the wonderful folks at BAM, who are pioneers in natural activewear.
‍
Soft, sustainable, & ethically sourced bamboo clothing run by people who care passionately about our environment. BAM also create clothing that inspire people to be the best versions of themselves, regardless of age or ability.
‍
Did you know that purple is the colour most commonly associated with disability.
Buy socks here: https://bambooclothing.co.uk/purple-sock-day/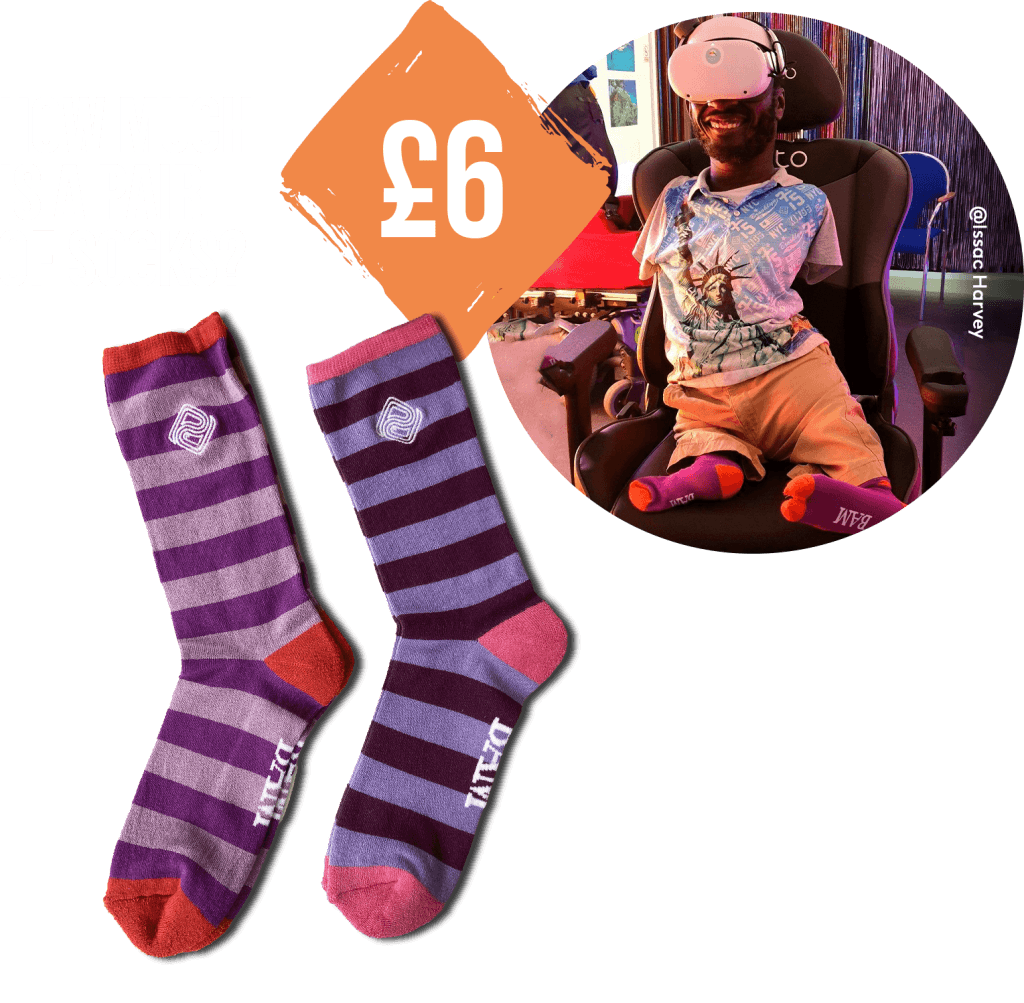 WHAT HAPPENS TO THE MONEY?
50% of profits is ring-fenced in our Purple Sock Fund, which is used to support business education & provide grant funding to disability-owned startup businesses & disabled entrepreneurs.
We donate monies from the Purple Sock Fund to Hatch Enterprise, a charity that supports under-represented founders & budding entrepreneurs to develop the knowledge, confidence, and skills needed to launch and grow a business.
We also donate monies to Roadmap MBA, who have a social mission to make business education accessible to under-privileged & under-represented communities.
The other 50% is re-invested into growing Purple Sock Day & Parallel Windsor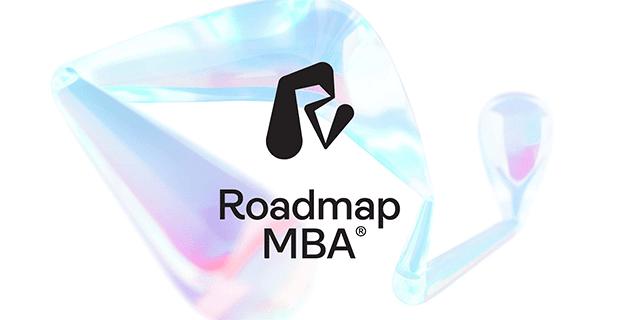 About Roadmap MBA
The Roadmap alternative MBA is a CPD certified training course which provides the real world skills to help grow a business. Our mission is making business education accessible for 5 billion people.
Accessible does not simply mean free. Creating something that is genuinely accessible means overcoming barriers which would otherwise reduce the likelihood of someone taking a course of action. Barriers to business education include, but are not limited to: cost, time, previous academic qualifications, physical location, language (including disability and sign language), perceived complexity, delivery method, knowing where to start, intimidation of starting something new, fear that they should know this already, previous bad experiences of education … plus many more.
Find out more at https://www.roadmapmba.com/
Steve Pugh, Founder and CEO: https://www.linkedin.com/in/stevendanielpugh/