UK start-up partners with COCO charity to support entrepreneurs
News
5 June 2023
Author: Steve Pugh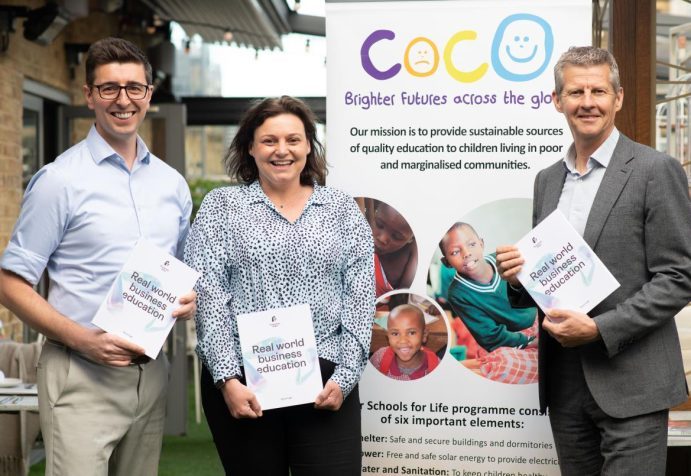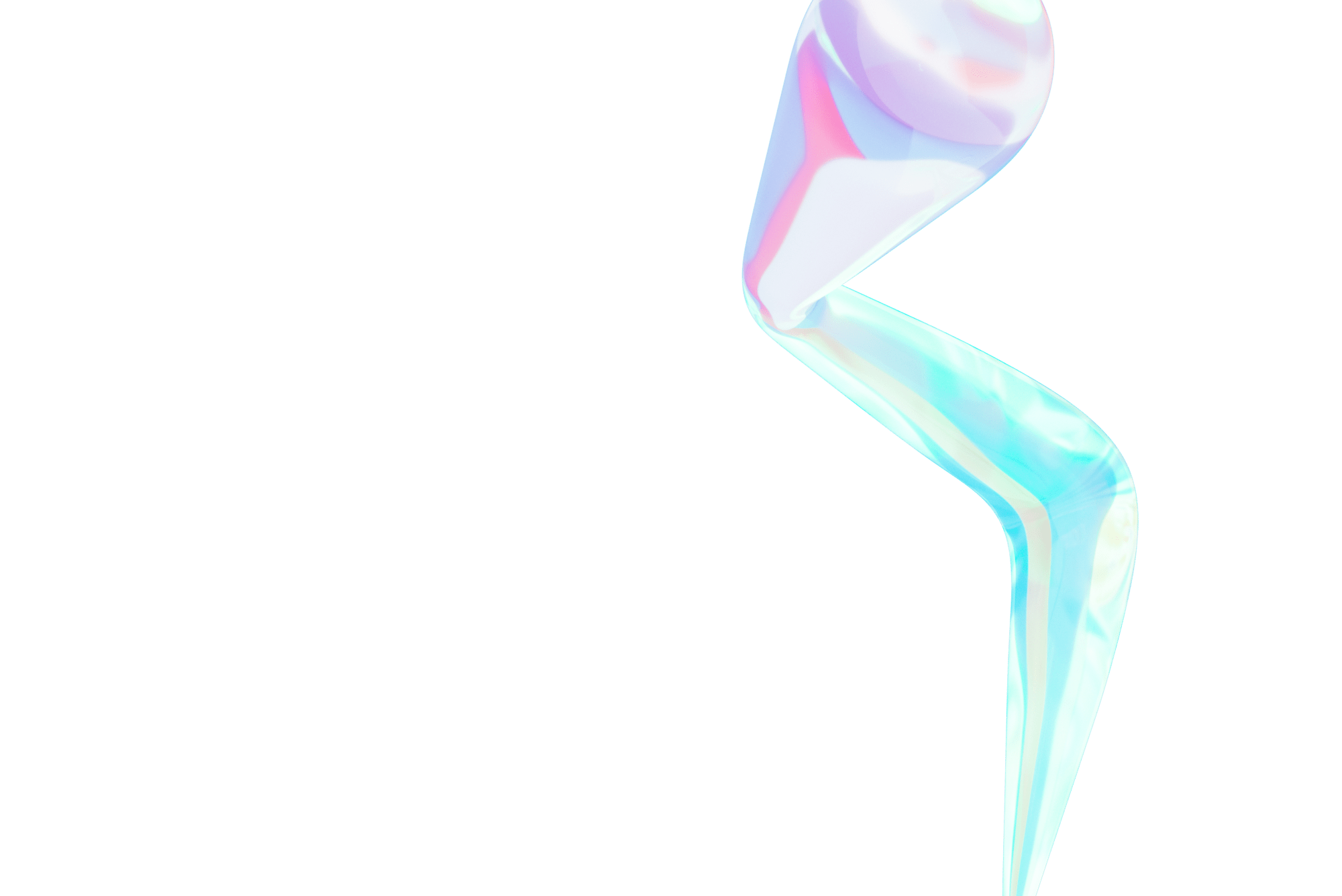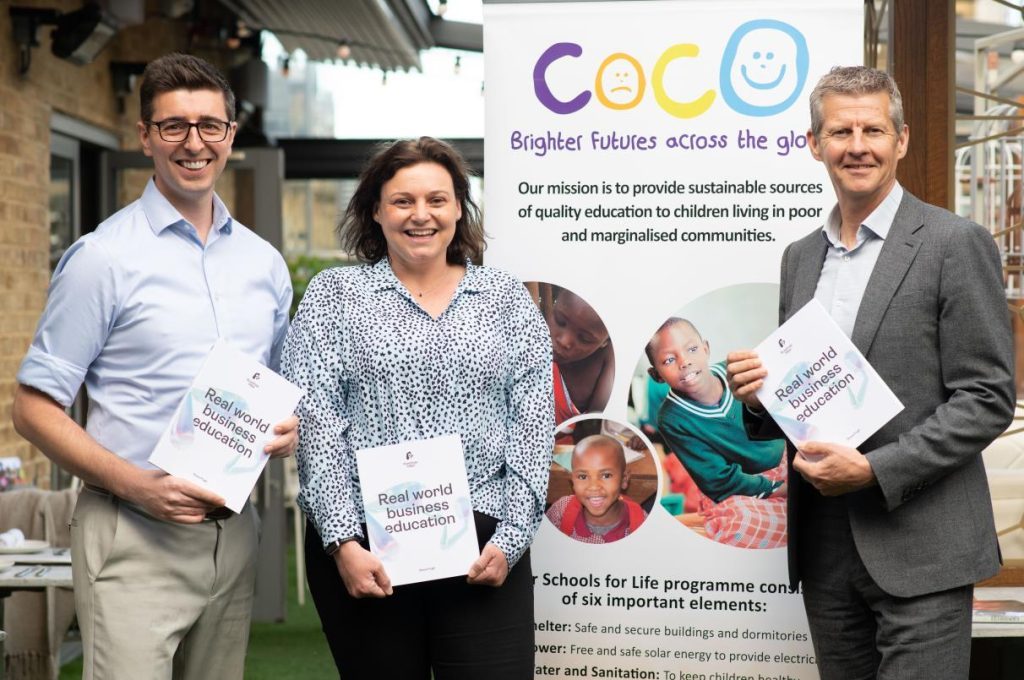 Image caption: Steve Pugh, Founder and CEO of Roadmap MBA (left), Lucy Philipson CEO at COCO (centre),  Steve Cram CBE Founder of COCO charity (right)
UK start-up partners with COCO charity to support entrepreneurs

UK start-up Roadmap MBA has partnered with education charity COCO to support communities in East Africa, providing free access to CPD certified business education and training.
COCO believes that all children regardless of race, gender, ethnicity or economic circumstances should have the opportunity to receive an education. Roadmap MBA has the mission to make business education and training accessible to five  billion people worldwide. Both organisations are headquartered in Gateshead, UK.
The partnership will provide the communities COCO support with free access to business education and training which is often inaccessible for many of the poorest people in the world. COCO's mission is to provide quality education for  hard-to-reach communities, and Roadmap MBA takes this mission to a higher level to build brighter, stronger communities.
Lucy Philipson, CEO at COCO, said: "It's a pleasure to partner with Roadmap MBA. We work with passionate entrepreneurs across East Africa, many of whom are self-taught (in business), but these businesses can support whole communities.
"Through helping to educate communities on aspects such as business strategy we hope to empower individuals to sustain poverty alleviation and especially increase the life prospects for women and girls."
Philipson continued: "In the communities where we work, it is common that women are expected to stay in the home to look after children and complete daily household chores such as collecting water and firewood. For some girls, their education is cut short as they enter marriages at a young age and have their own children.
"Accessible business education would give these women and girls the opportunity to reclaim their education, helping them to establish businesses which bring in additional income and transform how they are viewed in society. We have previously achieved this with small business loans, but the support from Roadmap MBA will provide the education and training required to enhance success."
Roadmap MBA founder Steve Pugh launched the business during the pandemic and it  now has users in 56 countries.
Speaking on the partnership, Pugh said: "It shouldn't matter where you grow up or what your financial background is  to access information to help you build a better life for yourself. A good education can help almost everyone."
He added: "We're building something which gives the complete roadmap to grow your business or career designed for people with passion, not privilege. The partnership with COCO helps us build towards our mission and it's a pleasure to support in whatever way we can."
As part of the support, Roadmap MBA will be granting all of COCO's global partners with completely free access to all its materials, including both digital resources, physical textbooks and live classroom sessions. The aim of the partnership is to help upskill COCO partners to build a better life for themselves and use this knowledge to support future generations, building brighter futures across the globe.
To find out more about COCO, visit www.coco.org.uk and to learn more about the business support Roadmap MBA offers, visit www.roadmapmba.com
ENDS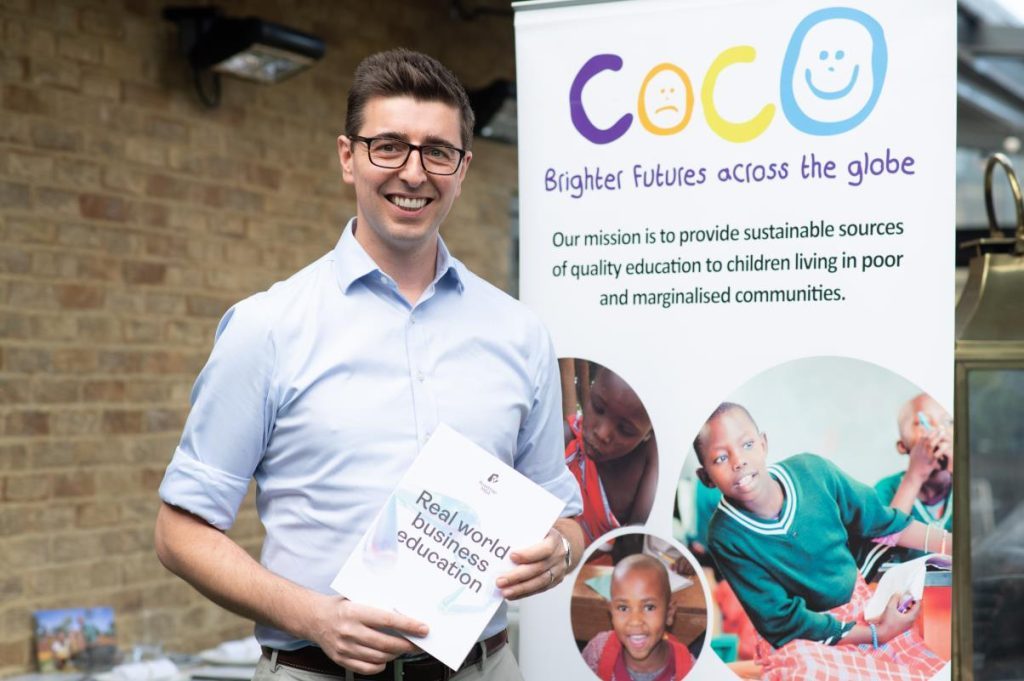 Image caption: Steve Pugh, Founder and CEO of Roadmap MBA supporting COCO charity
Notes about COCO
COCO is a UK registered charity, founded by Steve Cram CBE and British Army Major Jim Panton in 2000. Our mission is to provide sustainable sources of quality education to children living in poor and marginalised communities as we believe that education provides children with the best possible chance of breaking the cycle of poverty. We especially focus on more vulnerable groups including women, girls and orphans, in hard-to-reach areas.
Since 2000, COCO has raised over £5.5 million through individual supporters, grants, events and corporate partnerships. These funds have enabled COCO and our partners to undertake 74 transformational programmes in 16 countries, positively impacting the lives of over 165,000 people through small, sustainable, community-led initiatives which empower individuals to sustainably lift themselves and their communities out of poverty.
At COCO, we envision a world where every child everywhere has access to quality education, regardless of race, gender, ethnicity, or economic circumstance.
This vision is at the core of our current work in Kenya and Tanzania.
"The importance of education for children cannot be overstated; education promotes better health, improved self-esteem and the development of skills that are essential for making a living in later life. If COCO can make even the smallest contribution to providing that opportunity then we are achieving what we set out to do at the very beginning." Steve Cram MBE, Co-Founder and Chairman
Website: www.coco.org.uk
Facebook: COCO Charity
Instagram: @cococharity
LinkedIn: COCO Charity
Twitter: @COCO_Charity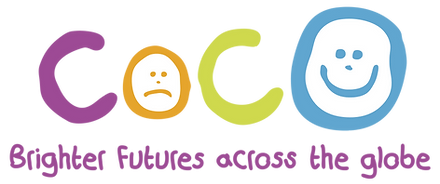 Notes about Roadmap MBA
The Roadmap alternative MBA is a CPD certified training course which provides the real world skills to help grow a business. Our mission is making business education accessible for 5 billion people.
Accessible does not simply mean free. Creating something that is genuinely accessible means overcoming barriers which would otherwise reduce the likelihood of someone taking a course of action. Barriers to business education include, but are not limited to: cost, time, previous academic qualifications, physical location, language (including disability and sign language), perceived complexity, delivery method, knowing where to start, intimidation of starting something new, fear that they should know this already, previous bad experiences of education … plus many more.
Find out more at https://www.roadmapmba.com/
Steve Pugh, Founder and CEO: https://www.linkedin.com/in/stevendanielpugh/